'Marineness', the Underwater Seascape and Variability in Maritime Adaptations in the Late Ceramic Age Northern Lesser Antilles
by John G. Crock, Nanny Carder and Wetherbee Dorshow
To investigate potential variation between the fishing practices of contemporaneous Late Ceramic Age villages in the northern Lesser Antilles, we model expectations for each site based on local marine habitat and bathymetry and compare them to observed differences in zooarchaeological assemblages. The predictive model approximates which taxa were the most likely to have been targeted by fishers from each site, assuming that the majority of fishing likely occurred within short distances from each settlement. A comparison of expectations and archaeological observations is used to expose potential differences between sites in preferred fishing areas and techniques, preferred foods, or social distinctions. This variability is argued to reflect a fishing community's 'marineness', or the interrelationship members have with the unique composition of marine resources and underwater seascape adjacent to their villages.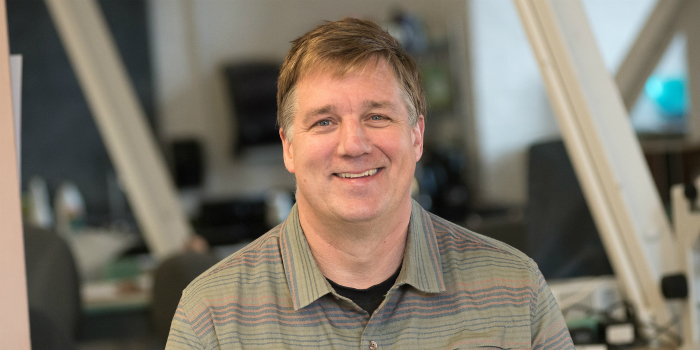 Dr. Crock in the UVM Anthropology Laboratory