On my drive home the other night, I heard a story on APM's Marketplace Freakonomics Radio about the dearth of patents received by women (only 7.5% of all patents filed). The shortage of patents was connected to the age-old (and sometimes controversial) gender gap in the science and engineering fields. Stephen Dubner (Freakonomics co-author) went on to suggest that if more women entered these fields, there would be a "dramatic effect on the economy…[that] might lift the GDP per capita by as much as 2.7%"!
Well, when the terms "innovation" and "science" are used together, SARE—the Sustainable Agriculture Research and Education Program–comes immediately to my mind, since its mission is to provide, "grants and education to advance innovations in sustainable agriculture." And since Women's History Month (and its theme of women's empowerment) is just coming to a close now, I started to reflect on this radio spot, SARE, its 24 years of funding sustainable agriculture research, and its women scientists who have inspired me over the past two decades here at UVM (wow, what an example of my frenetic brain!)
One inspiring example is Dr. Jill Shore Auburn. Dr. Auburn was the director of SARE for 10 years and is now the Acting Director of the USDA Office of the Chief Scientist where she encourages the advancement of sustainable agricultural systems throughout all of USDA's science programs.
These days, there are many inspirational women scientists conducting sustainable agriculture research including veterans like UVM's Drs. Lorraine Berkett, Margaret Skinner, CDAE Dept chair Jane Kolodinsky, and PSS Dept Chair Deborah Neher…and younger, enthusiastic and committed scientists like Drs. Heather Darby, Jana Kraft, and Yolanda Chen. All are pursuing research to improve our agriculture and food systems here in Vermont and beyond.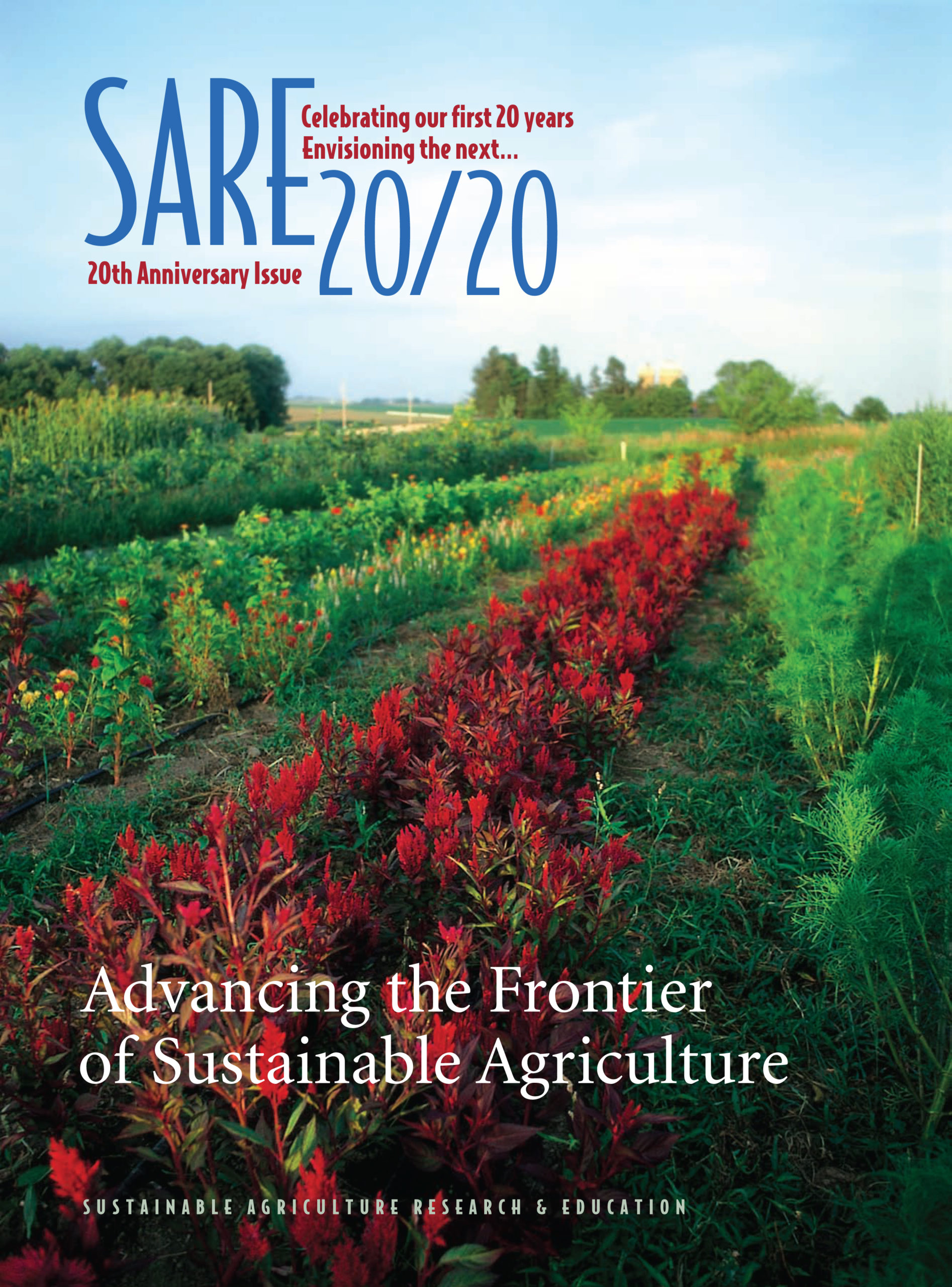 In SARE 20/20: Celebrating Our First 20 Years, Envisioning the Next, Dr. Auburn introduces the report by saying, "SARE must become an even stronger force for change…[with] more groundbreaking research that deepens our understanding and practice of sustainability in its many dimensions: social, economic and environmental…Most importantly, it means investing in a new generation of committed and creative leaders who can forge new paths to get us where we need to go." What's most exciting to me is seeing this new generation of women scientists cropping up in Northeast SARE's newest grant program – the Graduate Student Grants.
In a scan of all Northeast SARE grants programs over the past 5 years, I found that the program has had a rich history of funding female project coordinators to conduct sustainable agriculture research and outreach. For example, in the Research and Education grants programs, 58% of project coordinators over the past 5 years have been women. 71% of the Sustainable Community grants have been led by women during that same time period. Last year, of the Graduate Student Grants funded (only its second year of operation), 82% are being conducted by women. These graduate students are our next generation of scientists, farmers, consumers, and/or all of the above!!
The deadline to apply for the 2013 Graduate Student Grants is coming up on May 25, 2012. For more information, visit the Northeast SARE website at: nesare.org. With women leading the way, I believe our future of sustainable agriculture innovation is bright!