You are currently browsing the category archive for the 'Tips and Tricks' category.
The CHWB IT team is now LIVE with our new service request system through UVM's FootPrints application.  We're hoping this system will make it easier to request help from IT and prevent issues from falling through the cracks.
To make a request simply send an email to CHWBTech@uvm.edu with the details of the issue or service you're requesting.  Footprints will automatically email the CHWB IT team with your request and import your information into the system.  FootPrints pulls your contact information from the UVM directory so we'll know how to contact you.   A few minutes after your request is created you'll receive an email with an issue number for tracking. We'll assign your request to someone within the department and reach out to you for any additional information.
Some tips for success:
If you having an issue that impacts patient care and there is no work around, reach out to the IT team directly.  We consider those issues urgent.
Please send email requests from your UVM email account, otherwise we may not know who RockStar@yahoo.com is.
Give adequate details,  "I'm getting a network connection error" is always better than "Its busted!"
We'll be fine tuning the system as we go so please feel free to send us feedback.
Thanks! 
Does this sound familiar? You're home, you just had dinner, but you need to get a big message out to CHWB before tomorrow dawns. You hop onto UVM Webmail and send your message to the CHWB Listserv but it bounces back….What gives????
Well, here's the deal with the Listserv:             LISTSERV        IS        NOT      SMART.
While everyone at UVM has two flavors of email address—NetID@uvm.edu and firstname.lastname@uvm.edu—the Listserv only knows you by one of these addresses (usually the firstname.lastname@uvm.edu style address). So if you send a message using the OTHER address, the Listserv has no idea who you are and so your message bounces back.
What to do?
Let's start with Webmail:
In UVM webmail, the temporary solution is to select the right address in the "From" dropdown menu in the New Message window. For most CHWB-ers the "right" address is the one that looks like firstname.lastname@uvm.edu.
The permanent webmail solution is to select Preferences from the left side of the webmail window, then select Personal Information, and set the "Default From Address" to the "right" address, as above. Click the Save button to, you know, save your changes.
As for Thunderbird:
Most people will already be set up to correctly send messages to the Listserv, but if you need to make any changes, just go to the Tools menu select Account Settings, and change your email address, like I've done here (except use your address):
Click OK to save your changes.
Before getting a new computer, most people want to make sure they get everything they really need off of their old computer. This can mean:
Documents (including presentations, spreadsheets, etc)
Songs and Videos
Pictures
Email address book (Contacts)
Web page Bookmarks (Favorites)
Everything in your "My Documents" folder will be accessible from your new computer, so this is an ideal place to move items you want to keep (My Documents actually "lives" on a UVM server somewhere, not inside your computer).
To open your "My Documents" folder, select it from the Start menu (in some version of Windows, select "Documents" from the Start Menu, then open the My Documents folder).
Tip: Drag and drop items to your My Documents folder to copy them there. Hold down the shift key while you click and drag in order to move items there instead.
Note that the "Pictures" folder is already inside your "My Documents" folder by default.
Also, if you have more than a handful of songs or videos to save, you may find that your My Documents folder is not big enough to hold them all (since it lives on a UVM server, there are limits). In this case your best bet is to copy these items to a portable storage device like a CD, DVD, or USB drive.
Saving your address book and bookmarks requires a couple of extra steps. But this stuff is easy-peasy
.
To Save your Email Address Book / Contacts
A. If you use Mozilla Thunderbird for email:
Select "Address Book" from the Tools menu:
In the Address Book window, select the name of the name of the address book you want to keep. Then select Export from the Tools menu. Give the file a name of your choice and save it in your "My Documents" folder. The file type should be "LDIF." Do this for each address book you want to keep. REMEMBER THE NAME AND LOCATION OF THIS FILE.
B. If you use Outlook Express or Windows Mail for email:
Open Windows Live Mail.
Click Contacts folder, click Export button and select comma separated values (.CSV).
Give the file a name of your choice and save it in your "My Documents" folder.
Click Next and select all the fields that you want to export, click Finish button and wait for the export process to be completed.

Note: The most common fields are First Name, Last Name, Email address and Telephone. If you are not sure about the information just select all the fields.

 
To Save your website bookmarks or favorites
A. If you Use Mozilla Firefox Web Browser:
Open the Bookmarks menu (or select Bookmarks from the Firefox menu) and select  "Show All Bookmarks".
Select All Bookmarks on the left-hand side of the Bookmarks window
From the "Import and Backup" menu, select "Export Bookmarks to HTML." Then save the file ("bookmarks.html" is the default file name, but you can rename it if you want) to your "My Documents" folder. This will ensure it is accessible from your new computer. . REMEMBER THE NAME AND LOCATION OF THIS FILE.
B. If you use Internet Explorer Web Browser:
(these instructions are for Internet Explorer 9…other versions may have slightly different methods)
Select "Import and Export…" from the File menu.
Select Export to a File
Select Favorites
Select the folder that you want to export your Favorites from.
It will ask you where you want to save your Favorites, which it will save in a file named bookmark.htm.  Make sure you save the file to your My Documents (aka "MyDocs") folder. REMEMBER THE NAME AND LOCATION OF THIS FILE.
Click Export.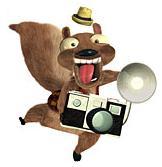 I don't know about you, but sometimes at work I get distracted by the shiny things on the internet. Maybe it's an eBay bidding war for a "Murder, She Wrote" action figure. Maybe it's a compulsion to review the UHC cafeteria food on Twitter. And let's face it, Facebook is nothing more than a distraction delivery system.  These things can leech away your attention and your time.
If you ever feel like you could use a little help steering clear of these websites during the day, Leechblock is worth checking out. I've used it; it's simple and effective.
Leechblock is an "add on" for Mozilla Firefox that allows you to specify up to six sets of websites to block, with different times and days for each set. You can block sites within fixed time periods (e.g., between 8am and Noon, and from 1pm to 4:30pm), after a time limit (e.g., 10 minutes in every hour), or with a combination of time periods and time limit (e.g., 10 minutes in every hour between 9am and 5pm).
It only works with Firefox, so if you use a different web browser during the day then you'll need to find another solution–perhaps hypnotherapy.
Leechblock is easy to download and install from here:
https://addons.mozilla.org/en-US/firefox/addon/leechblock/
Once it's installed, select Add Ons from the Firefox menu and click the Options button to tell it…
What to block (the address of the site you want to block, e.g. www.facebook.com)
When to block (example below)
Leechblock is not for everyone, of course, but if you need a little help avoiding distractions during the workday, it might be worth a try.
As many of you know, your UVM NetID+password allows you to log on to virtually any CHWB computer and "get 'er done," as we say East of Waterbury. Do this and you'll have access to the CHWB share and to all of your "MyDocs" stuff: spreadsheets, word documents, family pictures, whatever. It's magic.
The thing is, You Must Use The Force Wisely.
Never ever ever ever ever "borrow" someone's computer this way if you're just going to wander off without logging off the computer. HEY, IT HAPPENS.
And if it happens to you, the next person who sits down at that computer can, you know, look at all those family pictures, study those child support spreadsheets, read that thinly-fictionalized workplace-revenge novel. Worse yet, they could read something they shouldn't read about a student.
BE CAREFUL.
---
TWO ADDENDA
Addendum One: Truth be told, if you log onto someone else's computer, all of your "MyDocs" stuff (see above) will be copied onto that computer. And there it will live, forever–inaccessible to the casual user, but fully accessible to someone with the know-how, the access rights, and the willingness to put make the effort. Moral of the story: try to maintain a relatively monogamous relationship with your one true computer.
Addendum Two: I guess I should also point out that checking your email in a public place like the Davis Center is a great thing, but do NOT leave your email open when you leave. LOG OFF.
Some of us just can't keep from maxing out our email Inbox quota.
Two facts can help you get a handle on this pesky problem:
The only folder that counts toward your email quota is your INBOX.
The most bloated email messages in your Inbox are undoubtedly the ones with ATTACHMENTS.
Okay, so what? You can't help it if your mother keeps sending you those videos of cute kittens, right? Well yeah, but there's a trick you can do so that those messages NEVER CLOG UP YOUR INBOX AGAIN.
Here's The Trick
Go here: http://www.uvm.edu/account
Log in using your UVM NetID and password
Select "Email Filtering"
Select "Add New Filter"
Under "Filter Big Messages" choose the minimum size message that you want filtered (512 KB is a good choice)
Either select one of your mail folders from the dropdown menu or select "New Folder" from the dropdown and type a folder name (like "Big Mail") in the field to the right of the dropdown.
Click the "Filter" button. End of story.
What this does
From now on, any message bigger than the size you specified will totally BYPASS your Inbox; instead, these will be delivered to the folder you specified–with no further intervention from you. It's like magic.
When a "big" message arrives, you'll get this special delivery notice so you know to check your other mail folder:
bigmail folder delivery notice:

This email is a notification that UVM email filtering has delivered
a message from the same sender and with the same subject as this
message into your bigmail folder.  The original message was large
and you have opted to have large messages automatically delivered
to a separate folder.
As always, you can check your Inbox usage here.
Ever need to know if you are using Windows Vista, Windows 7, or whatever? Here's a quick way to confirm:
On the taskbar at the bottom of your screen, click Start, and then click Run.
In the Run dialog box, type: winver.
NOTE: If you're using Windows Vista or newer, type winver into the Search box instead of clicking Run first.
Click OK.
A dialog box displays the version that you are running.
Network Printers are typically shared by several users.
Unlike printers that are directly connected to a computer, Network Printers must be manually "added" for each person who logs onto a particular computer.
So if I sneak into your office while you're on vacation and log on to your computer, I'll need to go through the following steps if I want to print to a shared printer. You'll need to follow these same steps if you ever need to add a new Network Printer. Actually, it's pretty simple.
Adding a Network Printer in Windows
From the Start button,open the Printers Control Panel.
(shortcut for Vista and Windows7 users: type Printers into the "Start Search" area just above the Start button and press Enter)
Select Add Printer and click Next.
Select A network printer… and click Next.
In Windows Vista or 7, click "The printer that I want isn't listed".
Select Find a printer in the directory and click Next.
You'll see a list of all the shared CHWB printers. Clicking the top of the Name column sorts the list by the printer name, which might help you locate the printer you need.
Select the printer you want to install and click OK.
Some versions of Windows may be prompt you to approve the installation of printer drivers…go ahead and do so ("drivers" are basically little pieces of software that tell your computer how to talk to your printer).
You'll also have the option of setting this printer as a default printer and printing a test page.
Happy printing!
With summer semester coming up, it might be a good time to point out that your UVM email can be automatically forwarded to any email address you like. This is handy for playing cruel tricks on your friends. It's also good for keeping tabs on UVM doings from the safe distance of your preferred summertime email address. Here's how to turn on email forwarding.