Ah, the joys of packing for a much-anticipated month-long trip. Piles have been siting on my bedroom floor for weeks, slowly accumulating more items as I decide what to bring with me to Nepal. Clothes and supplies have been shifted around into different stacks over and over. What to take with me, and what to buy once I get there? Do I really need three sweaters? (The answer is no). Which one two should be left behind? Will two books be enough to last me the month? Will I even have time to read?
Going through this process of arbitrarily making and remaking piles over the past three weeks has helped me clarify both what my own essential travel tools are, as well as what my essential goals are while I'm abroad. Not only have I needed to think about what will get me through the month, I've had to figure out what will best fit the needs of my project. After weeks of rearranging, I've finally separated my things out into four categories: clothes, technology, gifts, and the mysterious other.
Clothes
Long pants/skirts – it's important to respect and follow the local clothing norms, and Nepal is more conservative clothing-wise than the United States. It's generally a good idea to have your shoulders and knees covered, especially in religious areas and away from larger cities.

Layers – short sleeved shirts and light sweaters. I'll be in an area that is high-altitude desert, so it gets hot during the day, and a bit chilly at night.
Sarong – can be used as a scarf/covering or skirt

Sandals and sneakers

Rain coat – for the monsoons!
In addition to the clothes I'll be bringing with me, I am also planning on buying a few things there. That way I can pack less, support the local economy, and bring a piece of the country back with me.
Technology
I was lucky enough to receive a grant from my university last year which helped me to get equipment for the purposes of my research and travel. Since sound is one of my growing interests, I will be recording the sounds of the town that I will be living in for a month, in order to see how it impacts the daily life of the people there. Because of this focus, I'll be bringing quite a bit of tech along with me.
Extra memory cards and batteries

Lightweight, flexible tripod for recorder and camera
Solar powered phone charger – power outages are common in Nepal, and I don't want to use up all of the local power supply charging my phone or other devices. For an alternative, I have this solar charger, in addition to two other portable battery packs.

Phone and computer, and cords
Gifts
As I will be staying at some of my friend's houses, I wanted to make sure I brought something as a thank you for hosting me for a few days at the beginning and end of my trip. In addition to gifts for these two friends, I am also going to bring a few small things for people that I become close to over the next month. I actually got this idea from one of the friends I will be staying with, as she gave me a small present last summer when we met at a training conference in the United States. I think it's a lovely idea to have something small to offer in case you do meet someone and become close to them, in order to give a bit of your home and offer thanks.
So, I will be bringing framed pictures for my hosts (each picture being one of us together), small thank-you gifts like chocolate made near where I live, and some school supplies for the kids that I will be working with throughout the month.
Other
Fanny Pack – for when all I need is some money and my passport, not my whole backpack
Dr. Bronner's soap – it can be used for anything and everything

Books – for the long flights, down time, and furthering my own understanding of the country.

Notebooks and writing supplies
And of course, my Passport and Visa!
So how did deciding on these things force me to reflect on my goals for the month? I use a
carry-on size bag
for my travels, in addition to a regular 28-ish liter backpack. So, I force myself to pack minimally  in order to fit in everything for a month (plus gifts!). Since the purpose of this trip is to do research for my
senior thesis
, I wanted to make sure that the things I'm packing are what will serve my research best, while being respectful of the culture around me. For each item, I asked myself how I would be able to use it, and if I would
actually
use it. I also took out two shirts and a pair of pants after packing everything the first time. Honestly, I'm sure there's still more that I could take out beyond that.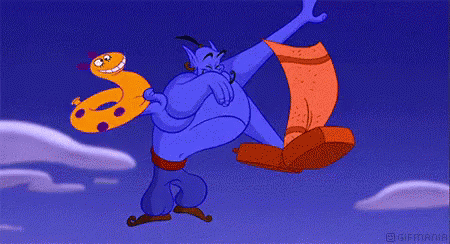 What are some things that you never leave at home? Is there anything you always pack and then never use?